Domaine de Oliveira Lecestre
Chablis
The wines of the Domaine de Oliveira Lecestre –
The Domaine de Oliveira Lecestre is located in Fontenay, in the North-East of Chablis. Created in 1955 by  M. de Oliveira, the vineyard always stayed in the Oliveira family.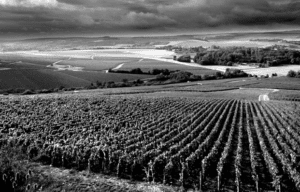 Nowadays, the 48 hectares of vines of the Domaine is runned by three generations of winegrowers and is under four appellations of Chablis (Petit Chablis, Chablis, Chablis 1er Cru and Chablis Grand Cru). The wines of the Domaine de Oliveira Lecestre are fully representing the terroir and have a great quality-price ratio. Their objective ? Convey to everyone the pleasure the Oliveira family have working with the famulous nectar the Chablis is. 
A pure pleasure on the nose and the palate !!